We know that effective marketing is done from "the field" and we are eager to meet with you at these upcoming events.  Please contact us to set up an appointment with us.

CS International 2014
March 18, 2014

-

March 19, 2014

David Kepniss will give deliver a presentation entitled "Sub Part-per-Billion Analysis of High Purity Hydrogen – Process Improvement Applications with the HEMS™ Analyzer" and then will be exhibiting the HEMS analyzer at the booth belonging to S3 Alliance.  Come visit us!
Post event notes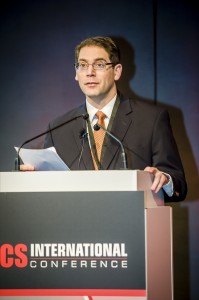 CS International was a successful event held at the Frankfurt Airport Sheraton.  There were many presentations covering various aspects of compound semiconductors, their markets, their production, technical hurdles, etc.
David Kepniss made a compelling argument for the use of a Hydrogen Quality Analyzer to measure gas purity before it reaches the MOCVD tool.

Print Friendly